PeopleS - Stefano Carobin
Stefano Carobin is 37 and has worked at the company for 16 years, initially as an Electrical Assembly Operator and then as a Field Service Engineer. He now coordinates installation and testing for Salvagnini Robotica. His sense of initiative and courage have found fertile ground on which to develop.
Tell us about your adventure at Salvagnini, in 30 seconds.

"My career at Salvagnini began in October 2005 even though, to tell the truth, I had already had contact with the company during my last year at high school. I joined the company as an Electrical Assembly Operator, and began to travel straight away. I can still remember my first mission, a month after I started, which was also my very first flight: an unforgettable trip to the Netherlands. Practically 12 months later, in October 2006, I had the chance to move to the testing department, where I worked with robotized bending cells. A few years after that, I had an opportunity to move to the after-sales service department. I decided to accept, because although the Field Service Engineer role I was offered required frequent travel, it also allowed me to come home at weekends, which had become a necessity for me. And I really have to say that the company showed great flexibility and understanding in this, which I really appreciate."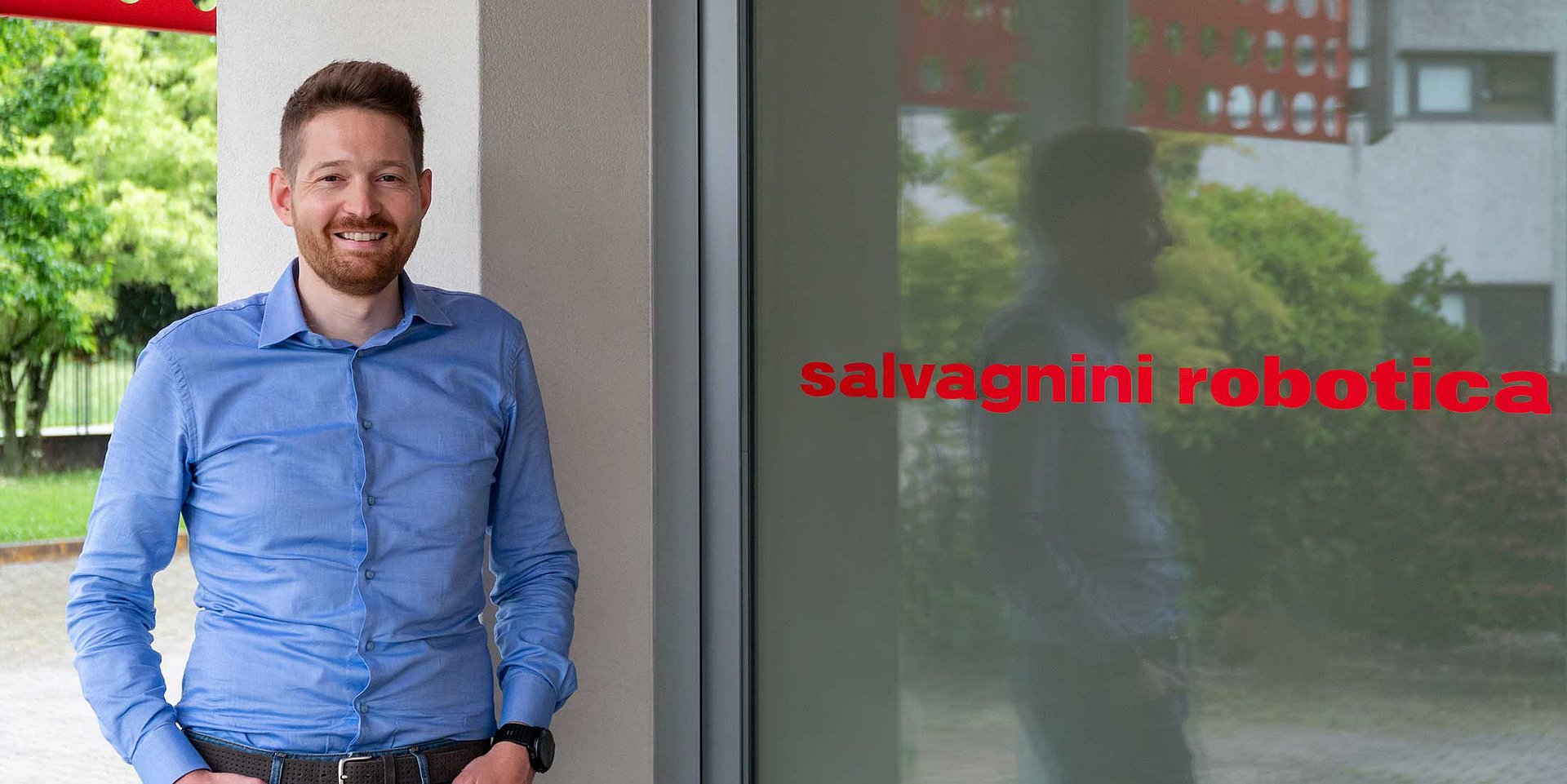 Your professional experience is a story of changes, growth and continuous challenges.

"I'm a person who always looks for new stimuli, and I really think I have found the ideal conditions for expressing myself here! In 2017 I joined the Salvagnini Robotica team. This was a new company within the Group, a start-up at the time, working exclusively on bending and robotized applications. They were looking for a person to manage testing activities and contact with customers, and I decided to apply through an internal job posting. I wanted to put myself to the test: at the beginning it was tough but, if I look back over those years, I must say it was well worth it. I began in January, the plant was still under construction and the place was a building site. Today, 4 years on, we've come a long way! From a personal point of view, I've had an opportunity to put my ideas into practice, with a lot of freedom. My greatest satisfaction is that I took part in the development of the new FACE human-machine interface. Starting from a project on paper, we worked in synergy with the software developers and managed to create a product that has won major international awards, including the Red Dot Design Award and the German Design Award, and that is now used in all Salvagnini systems."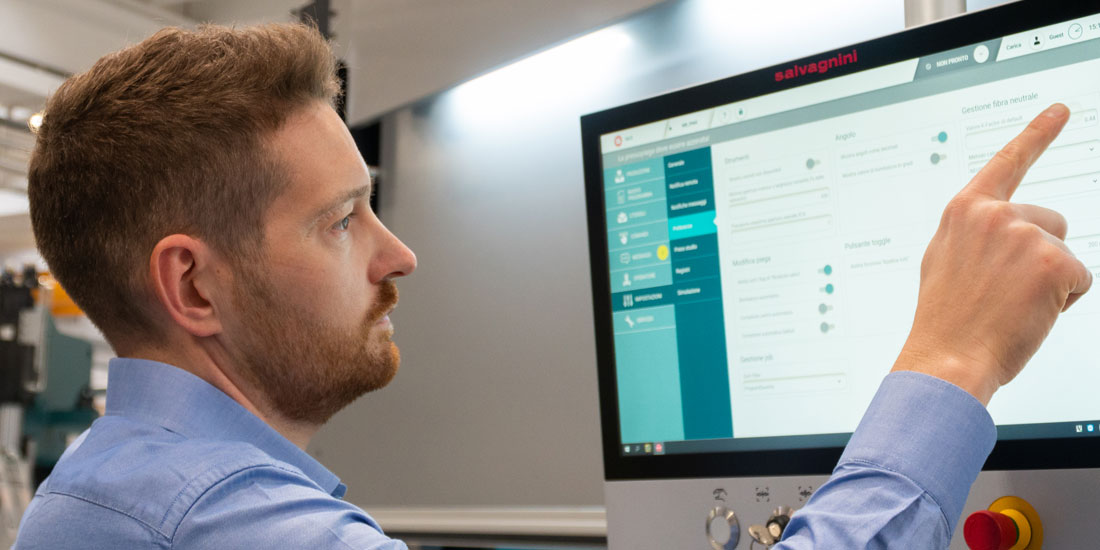 Would you do it all over again?

"Yes! I have had the chance to travel a lot and to encounter different cultures, and worlds that are very different from my own. There are really very few countries that I have yet to visit: traveling is an enriching experience, and if I'm where I am today, it is thanks to the experience I gained by working with colleagues and customers from worlds that are very different from my own. The decision to change and to experience the birth of Salvagnini Robotica from close up has helped me grow even more! If I hadn't accepted this challenge, I probably would never have had the chance to reach my current position. Today I am responsible for a group of people who I have to manage, motivate and stimulate. It wasn't a fast journey: I worked very hard and, when the right situations arose, I showed that I could do it. It's another important step in my professional career, but certainly not the end point, as I'm sure that I will have other opportunities to try out my skills in new and stimulating projects."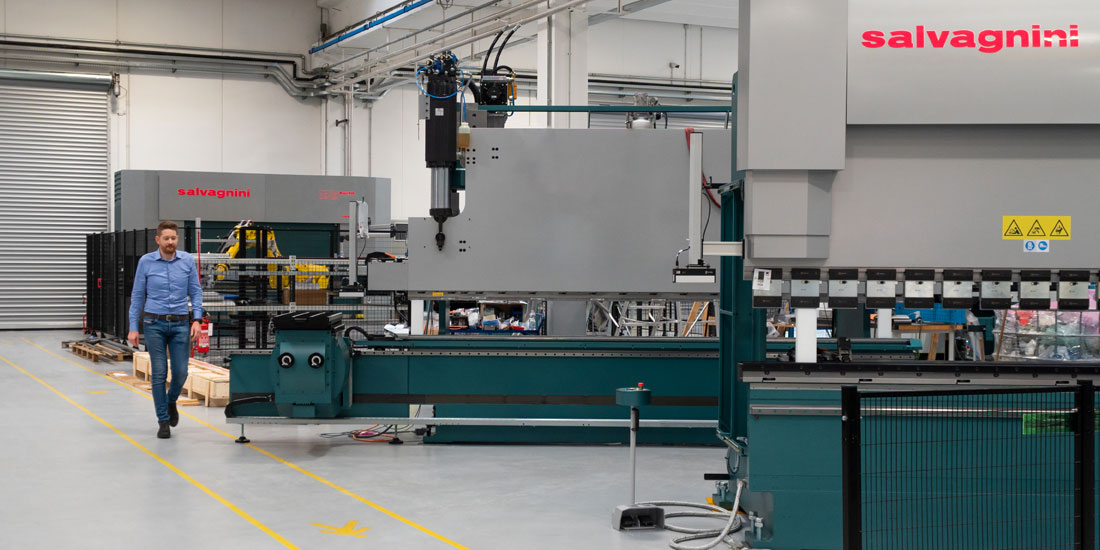 Would you recommend Salvagnini to young people looking for their first job, or people wishing to give a boost to their professional growth?

"Definitely! At Salvagnini you always have an opportunity to learn. Personally, I have gained extensive knowledge and very useful information simply by working with colleagues who have been with the company for years: they are a mine of information! In addition, in recent years, the work environment has become really multicultural: those who work here have a chance to cooperate with people with different origins, histories and experiences. And this is definitely a further cost-free opportunity to grow, improve and broaden your horizons. I'm proud to work for a company that, despite being firmly rooted in the local territory, is also open to the world yet retains its family atmosphere. It's true, there are a great number of us, but we all know each other by name. Yes! Salvagnini is a large family, and it's my family."