Mary Mores studied industrial technology at school, then specialized in automated production. 47 years old, she has a partner and is a mother, and she has been Customer Training Manager at Salvagnini Italia since 2012. She leads a team of five Customer Trainers, and spends much of her time organizing and delivering training courses for our customers.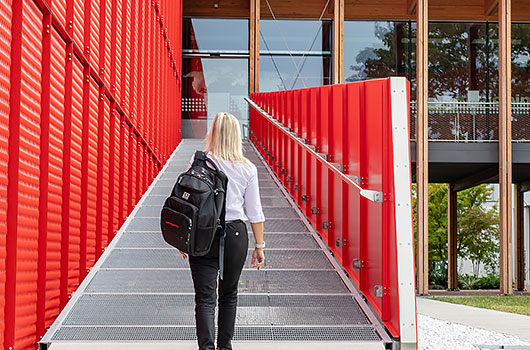 "My experience at Salvagnini began on 5 October 1998. At that time, the company was launching a project to digitalize its technical manuals, which, as you can imagine, were still all on hard copy. It was a new experience for me, but I like a challenge. I think I am a dynamic and curious person: I felt that working with these manuals would give me the chance to try out my skills in a different field to the one I'd worked in before, with a project that I could oversee from the very beginning and which would enhance my professional talents. Twenty-two years on, I'm still here!"
In recent years especially, we have heard a lot of talk about the lack of equal opportunities for women in the world of work. Although there have been some changes, they are very slow in coming and the mechanical engineering sector is still a very male-dominated world. In this sense, you are an exception. Mary, what are your thoughts on this?
"When I left the School for Industrial Technology, I took a one-year course specializing in automated production, which introduced me to the world of work through a six-month internship in a company, with a view to employment. It was a tough time, as the reality I came up against was very different from what I had imagined: the internship wasn't a problem in itself, but many of the companies I applied to were quite narrow-minded about the idea of hiring a female technician. I began to think I had made a mistake, but with perseverance and a little stubbornness, I made it! And at Salvagnini, I found a company that does everything it can to nurture its female staff."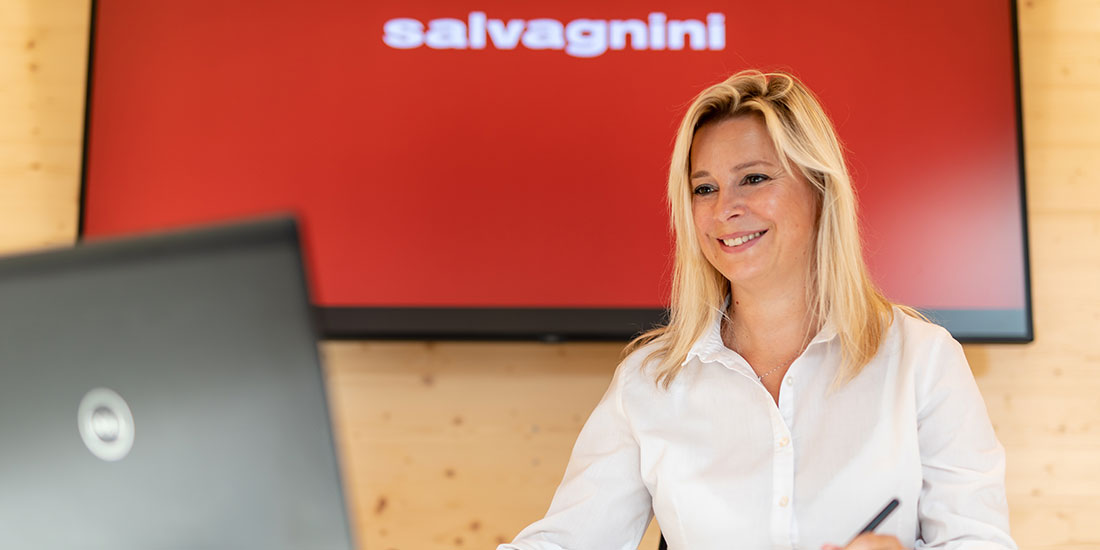 Mary's professional career at Salvagnini takes an unexpected turn.
"After a couple of intense and gratifying years, I began to feel the need for new stimuli. I was offered the post of Customer Trainer, replacing a colleague who was moving to the USA. I had to think about it: teaching certainly means transmitting technical skills which must then be applied on the job. And after training, our customers have to put what they have learned on the training courses into practice in their own workshops. But teaching also requires the ability to adapt to individuals' learning methods and speeds, which vary enormously from one student to another. And – there's no point denying it – I have a strong character, sometimes I lose my patience, and this made me think that I might not be the right person for the job. But I put myself to the test, tried to change my viewpoint and work on myself, and I accepted this new challenge. At the start it wasn't easy, my education and my professional experience hadn't prepared me for teaching. But I am a technician after all: concise and straight to the point. I trusted my own creativity, and this helped me to overcome a number of problems: for example, I rediscovered origami, and I explained how sheet metal is formed by folding and unfolding a sheet of paper."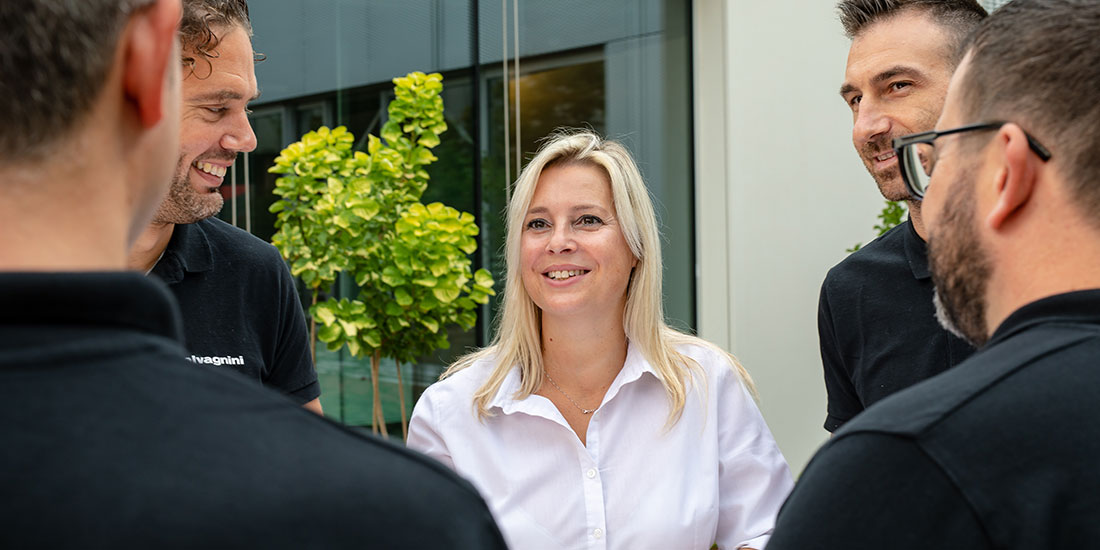 For a trainer, experience on the field, in direct contact with the customer, their workshop and their engineering department, is fundamental for building that baggage of skills and experience which are central for training new technicians.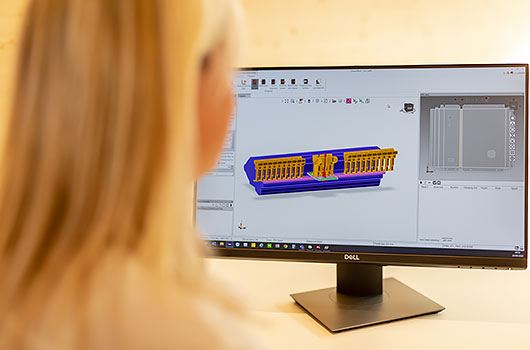 "That's the great thing about my job: to build a professional profile that really helps you to make a difference, you need to interact on an almost daily basis with customers' workshops. Salvagnini allowed me to travel a lot, and to encounter situations that are completely different from those in Italy. This experience also helped me to tone down some aspects of my character, and I still get a lot out of it today. Where once I saw only black and white, today I can see all the shades in between, and I have learned to compromise: every choice involves many people and many different points of view, and these must all be taken into account, respected and enhanced."
And along with growing experience and skills comes responsibility, first in her position as a demonstrator at trade fairs, and then as head of Customer Training.
"Handling demonstrations at trade fairs was a bit like a trip into the past, returning to manage urgent situations and emergencies without a parachute or a plan B. I don't like the unexpected, after all I'm a planner, but these are the challenges that keep you on your toes. Trade fairs taught me to improvise, they gave me skills across the whole product line, they taught me to be effective and to give value to the customer. When I succeed in quickly finding a solution to manage a problem, it makes me feel proud of being able to make my contribution. This is my way of paying Salvagnini back for all the opportunities they have given me over the years."