Innovation Hub: Salvagnini's digital innovation team
Innovation Hub is an the organizational unit of the Salvagnini Italia Engineering Department, and has 13 staff. It was set up in 2019 in Padua, aiming to explore the technical and commercial potential of the Industry 4.0 paradigm while seeking to develop synergies with universities and research bodies.
A mixed team with a wealth of experience and skills, the Innovation Hub develops projects that are both innovative and ambitious.
Digital transformation and Industry 4.0 are hot industrial topics, making the Internet of Things and software some of the main drivers of change in business processes. A range of products for digitalization, and the Salvagnini IoT solution known as LINKS, grow day by day, thanks to the work of the Innovation Hub team. And the continuous challenge for improving these applications is also an opportunity for debate and cooperation with colleagues around the world.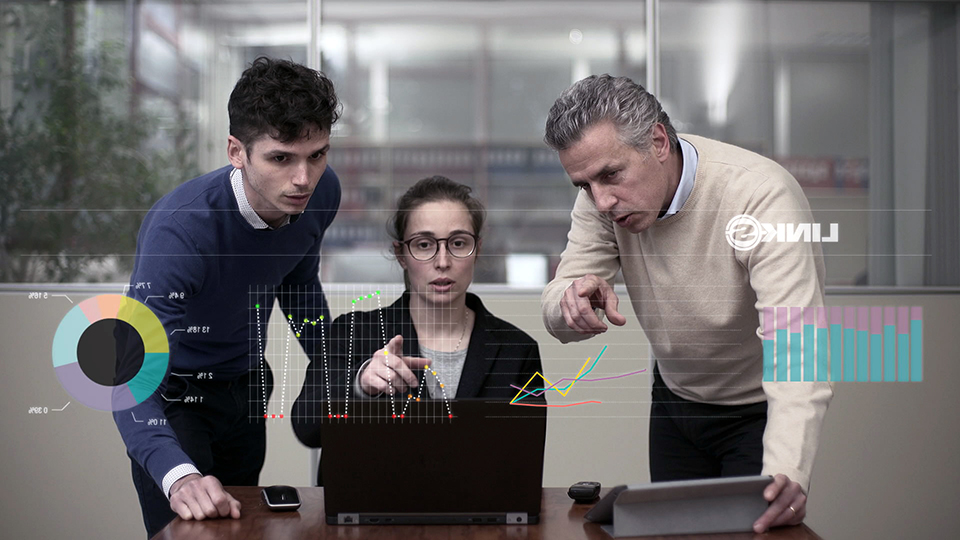 LINKS is an IoT service that improves the overall effectiveness of Salvagnini systems, using the latest business intelligence technologies. LINKS is used for real-time, remote monitoring of the performance of machines installed worldwide. But LINKS also performs independent analyses, offering real-time access to production data, logbooks, performance KPIs and telemetry, as well as parameter monitoring by the Condition Monitoring process.
"In the software design phase, we must ensure that all the functional requirements of the product are met in the best way, while achieving excellent quality standards, quick development and easy maintenance," explains Emil Trebicka, Software Architect. "Good architecture must support the natural evolution of the software, and is closely linked to good programming practices."
"One of the most interesting aspects of our work with LINKS is the possibility of monitoring the whole data cycle," adds Davide De Lauro, IoT Specialist. "The way in which the machine generates data, its journey in the cloud, and the way in which it is then displayed to the rest of the company to continue to improve products and services."
"We are a young, dynamic and multidisciplinary team with tons of innovative ideas for creating technologically pioneering products," adds Simone Lo Bianco, Software Engineer. "This is a highly skilled and stimulating working group, with equally skilled and stimulating decision-making processes, where everyone's contribution is valued. Being part of this team is an honor!
Alberto Conz, Innovation Hub Manager
Alberto Coppini, Project manager
Roberta Curto, IoT & Data Manager
Pierluigi Conte, Data Engineer
Davide De Lauro, IoT Specialist
Valentina Masin, Software Architect
Enrico Tonini, Data Analyst
Andrea Battiston, Software Architect
Emil Trebicka, Software Architect
Simone Lo Bianco, Software Engineer
Luca Schiappadini, Software Engineer
Andrea Bogdanich, Software Engineer